You're welcome to an all age Christingle Service
Join us for a celebration of Christmas, with modern and traditional songs, and a traditional craft that children will join in with throughout the service.
We'd love to see all ages enjoying this festive service together.
We hope it's a lovely way to spend Christmas Eve, enjoying connecting and community, the Christmassy atmosphere, and the message of hope we're celebrating.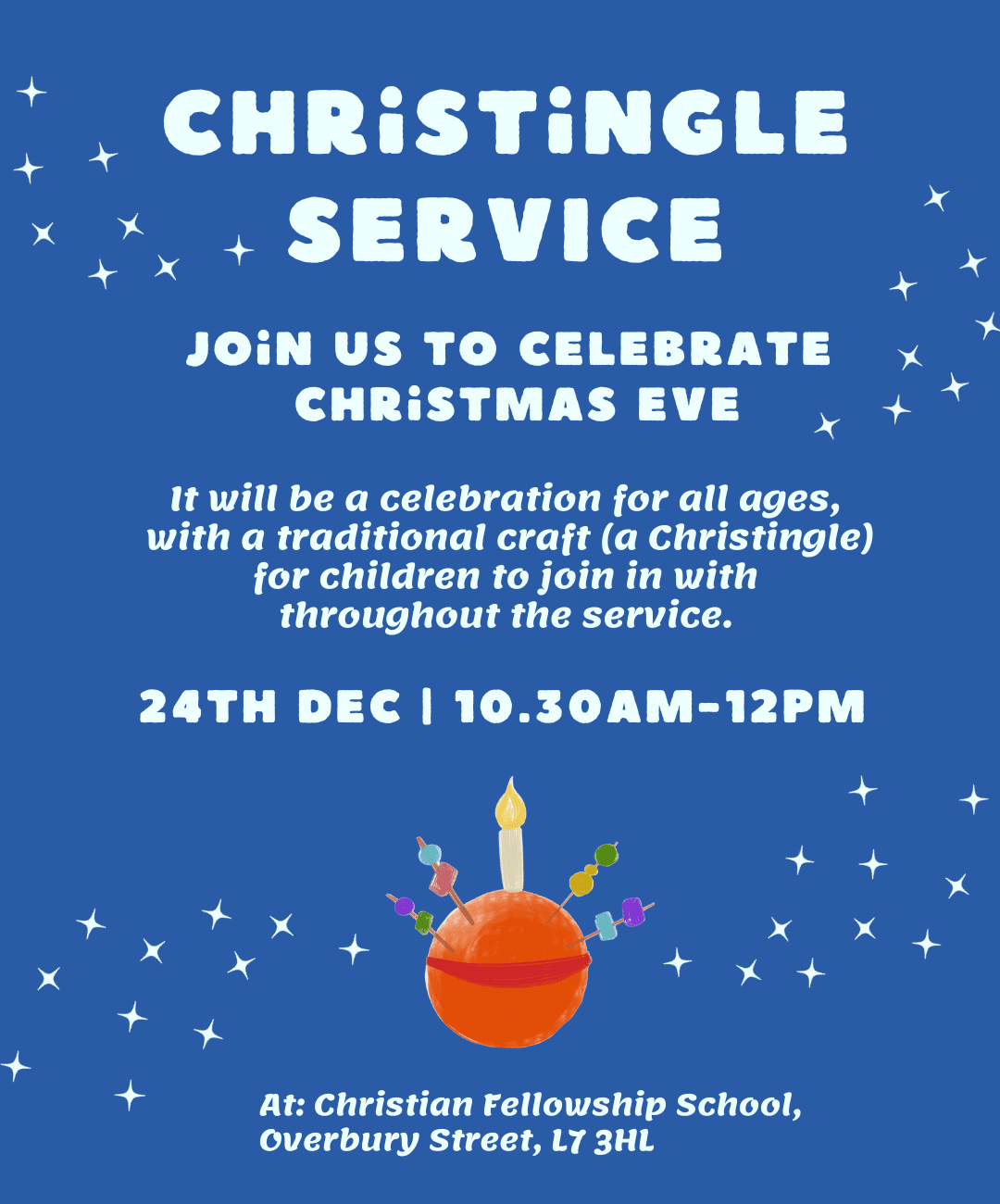 How to find us:
Please drop us a message if you have any questions
All Christmas Events