Come and join us for our Christmassy services!
We're having a month full of festive services, aimed at all ages, to have fun, reflect and celebrate together.
We'll be reflecting on and celebrating what it means that God became human.
There'll be a mixture of traditional carols and modern songs.
Christmas themed kids groups will run for ages 0-11, where they'll have loads of fun.
We hope to see you there!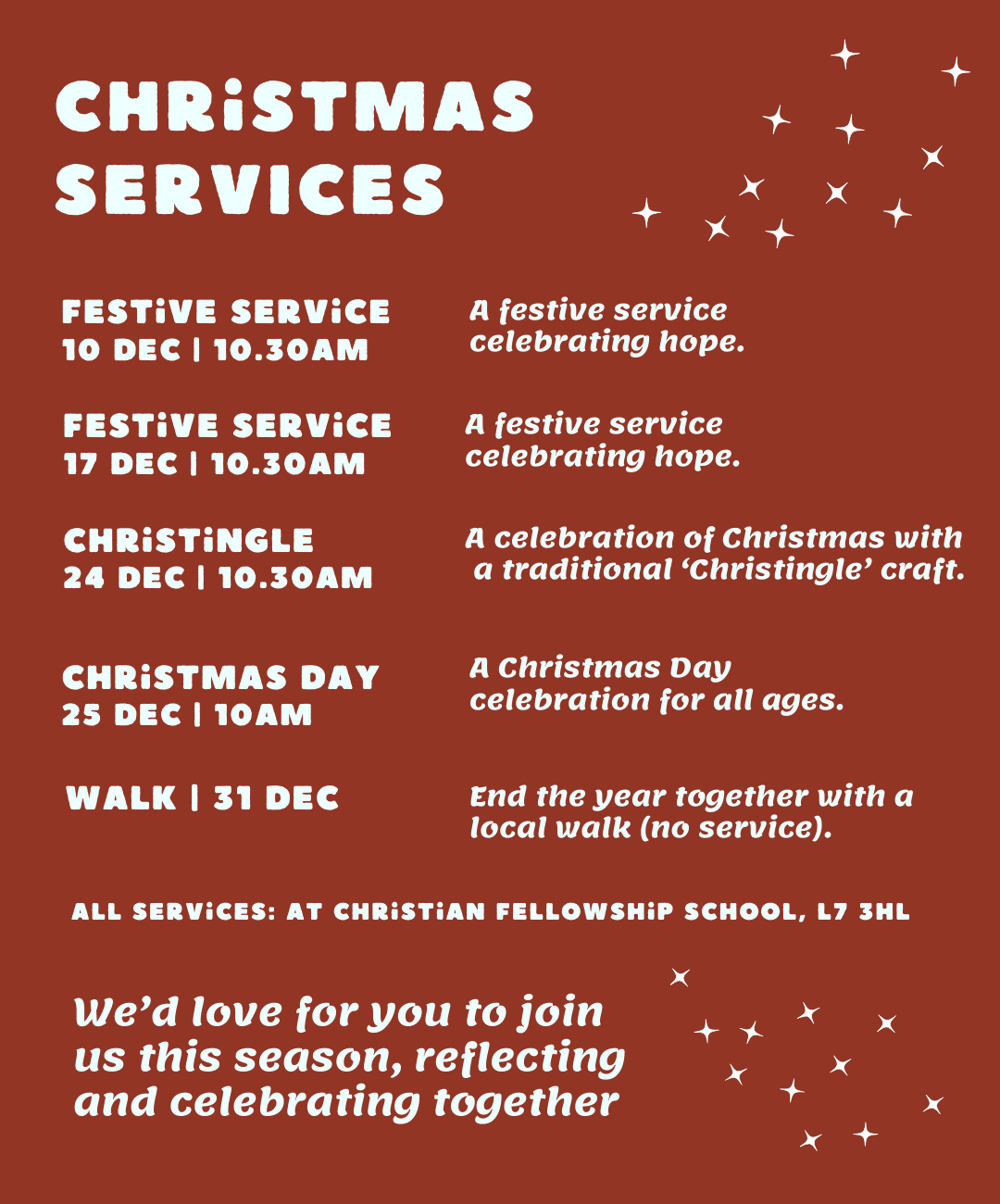 Where to find the December Services
Address: Christian Fellowship School, Overbury Street, L7 3HL
get in touch with any questions
All Christmas events