Hope Cafe
Hope Café is a friendly drop in space to come for resource support and friendship.
There will be snacks and hot drinks on offer as well as practical supplies such as clothing, shoes, and toiletries available.
We also plan to signpost to other services depending on needs.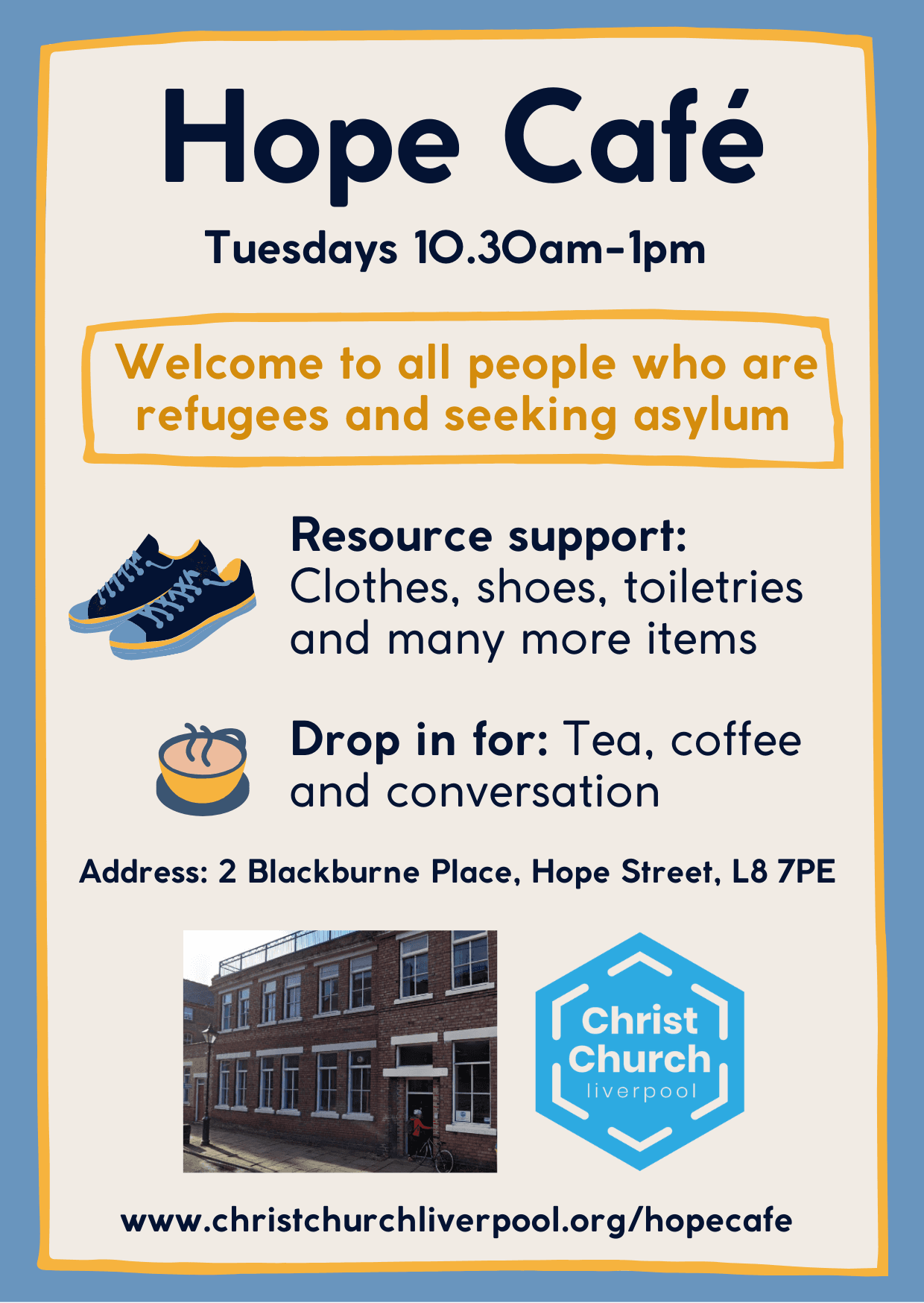 Get Involved
Donate Resources
Donations can be dropped of at 2 Blackburne Place during evening services on Sundays (6.15pm-7.45pm) (clearly labelled Hope Café) or Thursday evenings ( 7pm - 9pm).
Donations can also be brought to Sunday morning services by prior arrangement with Preeti.
preetilall@gmail.com
What we're collecting
We are looking for clean and lightly used men's, women's and children's clothing, shoes, handbags/backpacks etc and new underwear.
We also need large storage tubs, clothing rails, hangers and one freestanding full length mirror.
Please see the spreadsheet for the current needs.
Volunteer
We need both regular and casual volunteers who can help out as and when needed, be it at the café or helping sort and organise donations.
Email Preeti if you're interested in volunteering: preetilall@gmail.com