Let's Bring Joy To Others This Season!
This year has been tough for so many people in this city. We want to encourage you to love others well this season by buying an extra gift or two, so that we can deliver it to people who are facing a difficult Christmas.
Our last collection date is the 17th December
For any gifts we receive, we'll also like to add a small book about Christmas for children or adults - depending on who the gift is for - to read.
To get started, follow the steps below!
Step 1: Buying
Buy an extra gift or two. Please consider gifts for all ages, but mostly for children and the elderly.
Please indicate if the gift is for a boy/girl/man/woman and their age.
Some ideas include:
toys
teddies
stationery
selection boxes
toiletries
tins of shortbread/nice biscuits always a win for older people!
Please don't buy:
Alcohol
War toys/toy guns/bangers
Unsealed sweets
Playing cards
Sharp or fragile items
If you aren't able to buy or drop off a present, you can also make a direct donation and we'll buy a gift on your behalf, simply click on the picture below and you'll be directed to a donation page.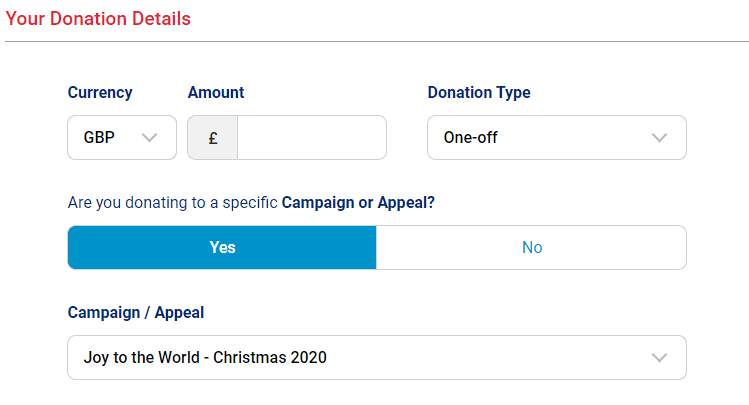 Step 2: Bringing
Bring your gift(s), ideally fully wrapped to 2 Blackburne Place at any of the times below. Remember to let us know the age and sex it is for!
Check out the times in the calendar below, but we'll be collecting Monday, Tuesday and Thursday evenings from now until the 17th December
Or why not arrange for your Connect group to have a social at 2BP, meeting during your Connect time, to bring and pack gifts (as per government guidelines and with social distancing in place!) - see steps 3&4!
Steps 3 & 4: Packing and Delivering
We'll need help to pack the gifts and deliver them. Gift packing will take place on the same days and times as gift delivery (see above), while delivery dates TBC.
If you'd like to help us with packing or delivery, please click below.
Do You Know Someone Who Needs Some Joy?
Do you have a friend or neighbour who needs a gift this Christmas? We'll let them know that you put their name forward.
Click the button below and fill in a form. You can even write them a brief message that we'll do our best to put with the present delivery.
Please note we can only "Share the Joy" if enough gifts are donated. For this reason, it may mean some nominees may not receive a gift from us.
Want to know what else we're planning this Christmas? Click below to find out more!