We'd love if you joined us for our Sunday Services
Each Sunday we stream a service as well as meet in person.
We have a live chat with a welcome team who are ready to welcome you. We'd love if you came along even from the comfort of your sofa.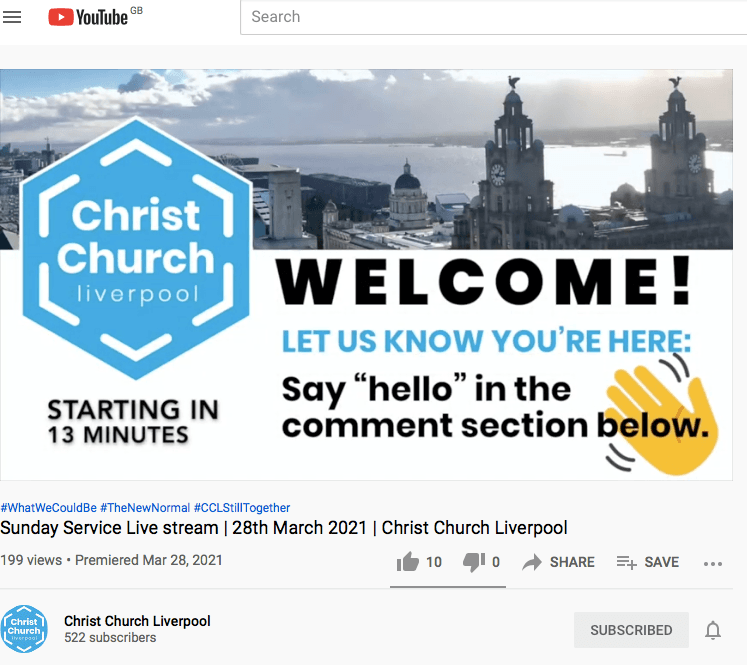 Or if you'd like to join us in person, click below