A big welcome to everyone to come and enjoy our Christmas events!
This Christmas season, we're coming together to enjoy community and connection, and to celebrate hope, with lots of fun, festive events.
We'd love to see every age enjoying the events!
Our services will be a mixture of modern songs and traditional carols.
We hope you'll join us this Christmas season!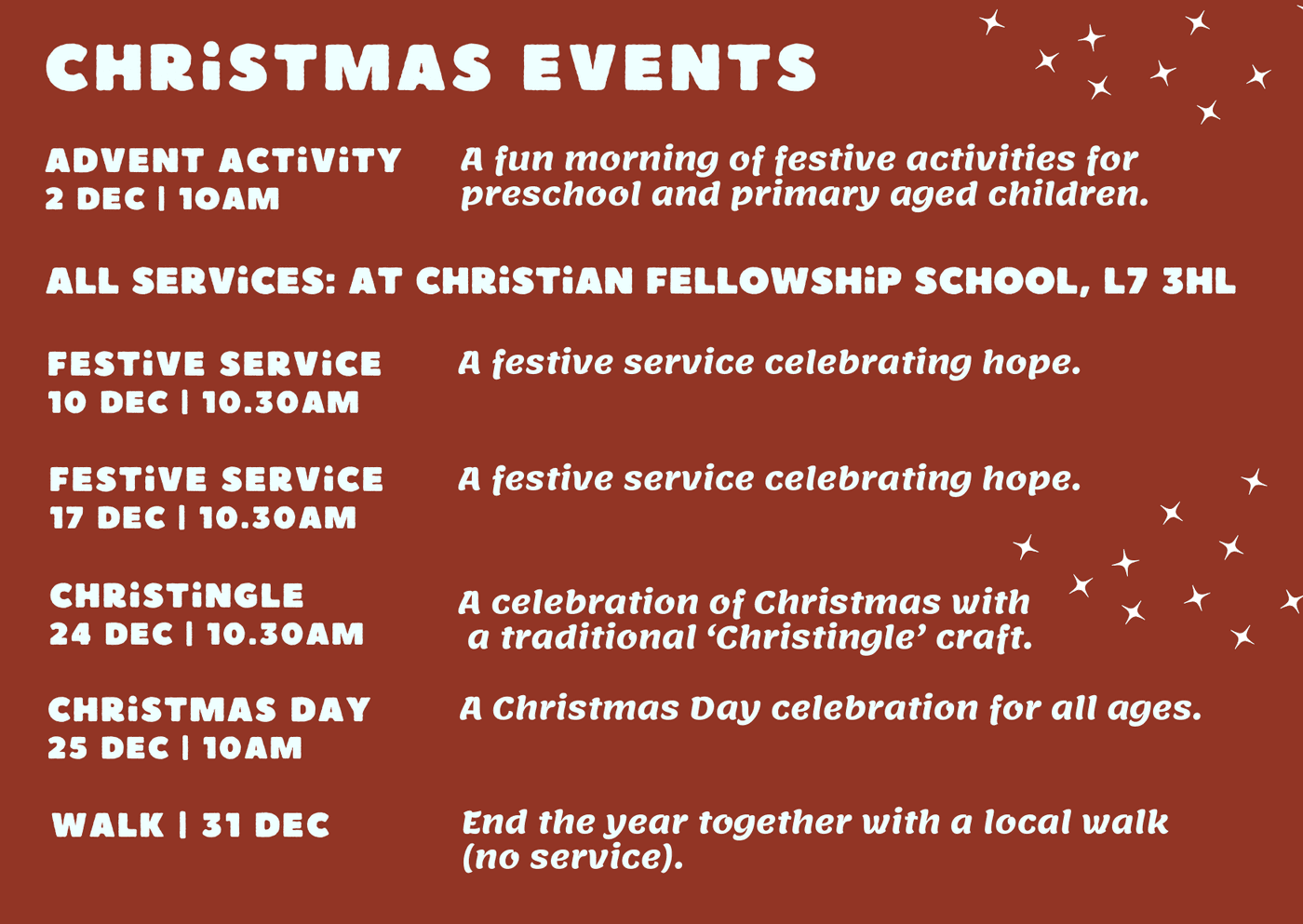 You'll find all the details below
Would you like to get involved?
Download / Save the Invites