Discover the Monday Extra Theology programme for 23
Monday Extra has two main goals: deepening personal worship and equipping for service.
It's perfect for you if you feel like you know the gospel and Christian stuff fairly well, but haven't experienced theology as exciting and wonderfully devotional.
It's perfect for you if you are on a team or lead a team and want to be more equipped in discipling the people you're serving.
It's perfect for anyone who would like to grow in serving and building others up in faith too.
Would you like to be part of it?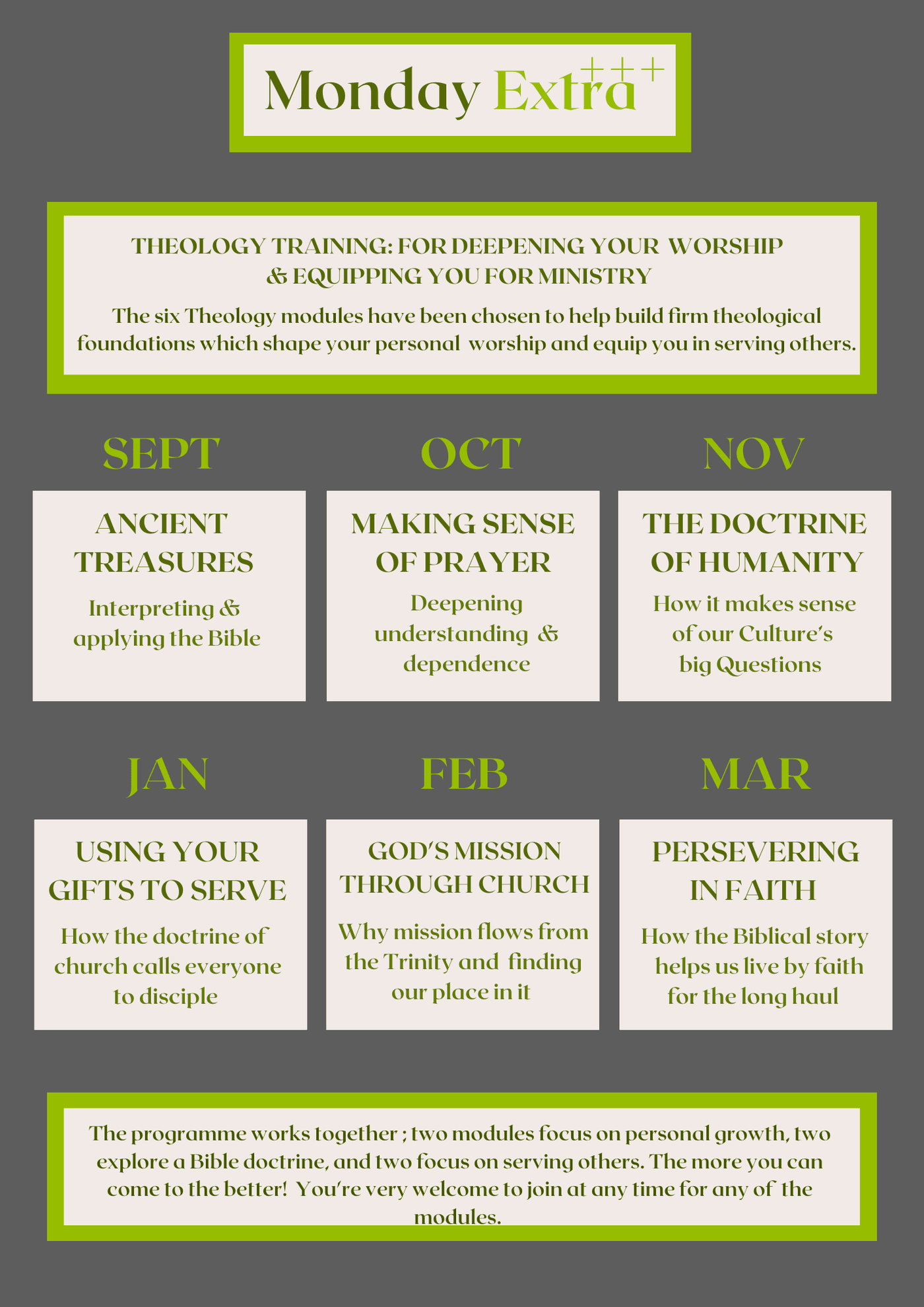 February: God's Mission through church
13th, 20th & 27th | 7.30PM | At 2 Blackburne Place
Sign Up here
If you have any questions, please get in touch with Josh.