We hope the 'Monday Extra' training sessions will be valuable and relevant to you. Let Josh share the vision with you!
hear the vision for it below or scroll down for this months training
taking place on the 2nd, 3rd and 4th monday of the month at 7.30pm at 2 Blackburne Place.
DETAILS WILL BE RELEASED IN ADVANCE OF EACH MONTH, SO KEEP AN EYE OUT IN YOUR EMAILS.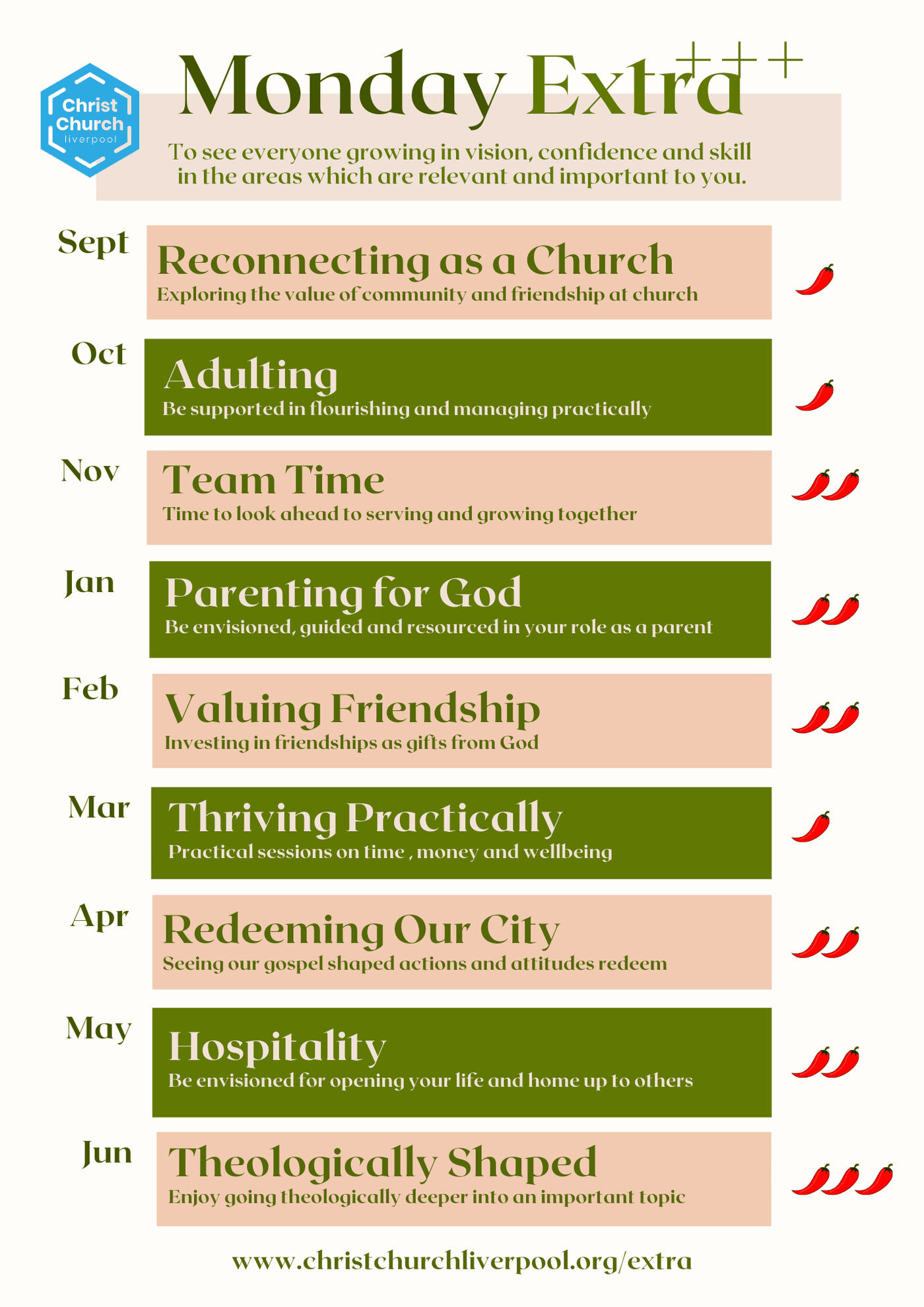 Here's the vision and overview for 'Adulting' our October series
starts 11th Oct for three weeks ,7.30pm at 2 blackburne Place
if you have any questions, please get in touch with josh.