January: Parenting for God
Parenting for God is all about envisioning and resourcing parents in this challenging role
All three will be online on Zoom from 7:30pm-9:00pm.
These evenings will also be helpful if you don't yet have responsibility for children but would hope to in the future.
17th January | Resourcing in Developing Godly Patterns
It's a wonderful joy and privilege to bring up children to know and love Jesus, but do you ever wonder if you're making a difference?
This session will include ideas and resources from Angela Wilkinson and others about creating engaging devotional times.
24th Jan | Navigating Young People through Issues of Sexuality & Gender
Angela Wilkinson, a GP and member at our church will lead us through these important issues.
31st Jan | Conversations about Motherhood & Fatherhood
An evening where mums and dads will have separate spaces to have conversations and pray about being mums and dads.
Sign Up Here
We have a pool of volunteers willing to babysit that we can put you in touch with so that both parents can come, where applicable — but we will prioritise this pool for members and regulars at Christ Church Liverpool.
Places are unlimited, but sign up early to secure a babysitter, and please sign up at least 1 week before the first session you wish to attend.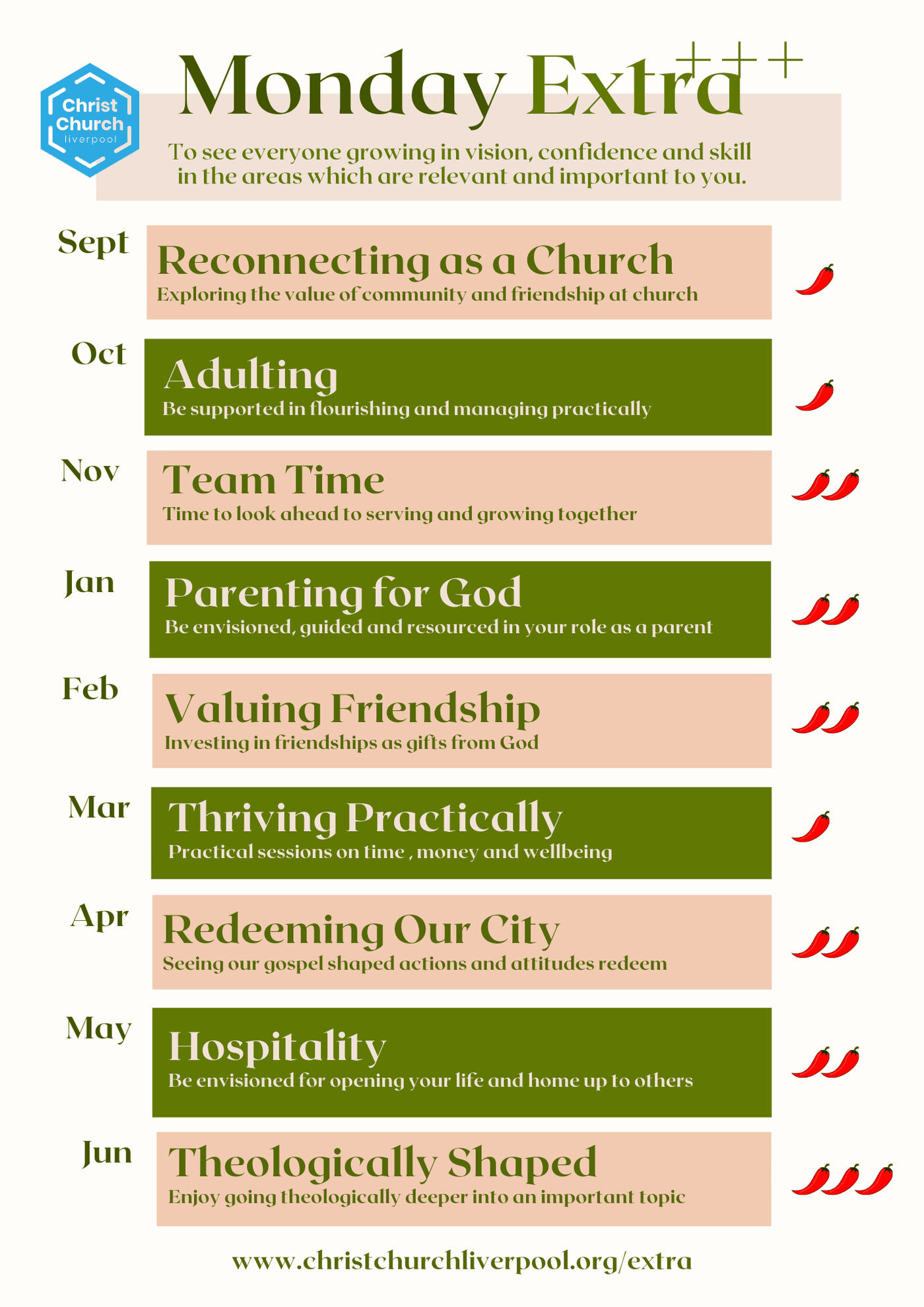 If you have any questions, please get in touch with Josh.