May: Hospitality
Because Jesus is so generous to us, we want to grow in being lovingly hospitable, reflecting his love and generosity to people, especially unlike us.
Hospitality is one of the clearest ways of showing people the Gospel and is something we can find real joy in as we move towards people. We believe it's so much more than having someone for a meal and can look like so many different things, and is something anyone in any circumstance can embrace.
It can feel challenging though to fit in.
Our Hospitality Training in May and June, hosted by Chris and Anna Rowe will help equip and inspire you for growing in hospitality and maybe overcoming some of the challenges you may have.
There'll be lots of Interactive discussion which we hope will encourage and inspire you in living a lovingly hospitable life.
6th June | 7.30 pm | at 2 BLAckburne Place
June: Theologically Shaped : The Bible's Big Picture
Mon 13th, 20th & 27th June | 7.30PM | 2 Blackburne Place
The final Monday Extra of the year is for anyone who wants to go deeper in understanding how the whole Bible fits together and engage with some theology behind the Bible's big picture, especially if you'd like to open it up with others more confidently.
It's perfect for anyone who leads others in reading and understanding the Bible, like Connect and Hub leaders, or people who lead Gospel Friendships/ or in the kids' or youth ministry. It will also be great for anyone who opens the Bible with others informally, maybe with someone for the first time.
We aim for the sessions to give you greater understanding of the big narrative, how different types of literature contribute to how we teach and lead others, and greater biblical insight when leading others in reading the Bible.
It will be delivered by guest speaker Antony Billington, who was the Head of Theology at London Institute for Contemporary Christianity (LICC) for 11 years, and a lecturer at London School of Theology. He's now serving as Senior Pastor at the Beacon Church, Ashton-in-Makerfield.
Provisional Schedule
13th | The Big Story of the Bible
20th | The Literature the Bible Contains
27th | The Themes the Bible Displays
The three sessions will work well together, so I recommend coming to all three to make the most of it –
but if time and other commitments mean you can't, just come to whichever ones you can.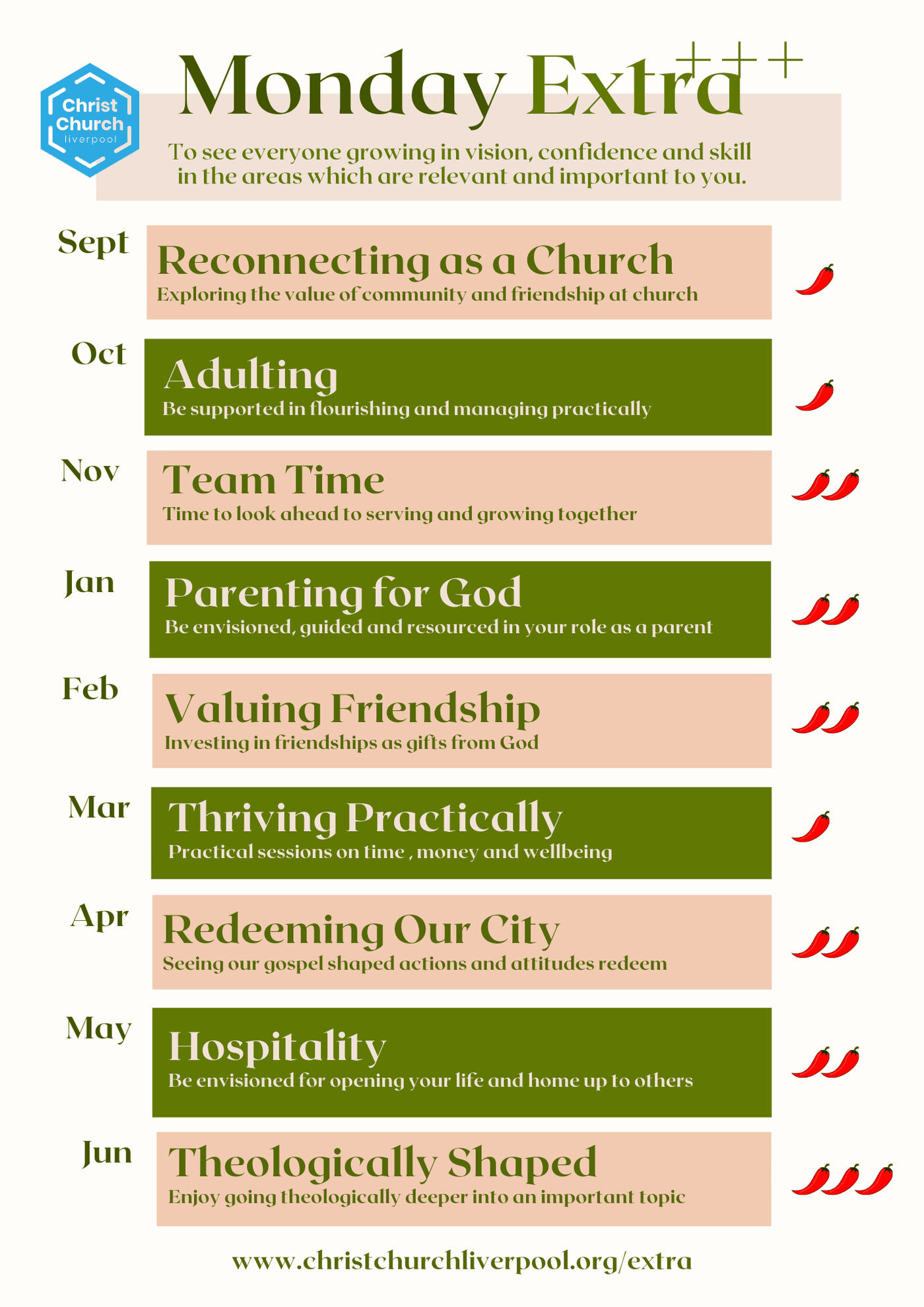 If you have any questions, please get in touch with Josh.