Fuel crisis and more!
Laya Yammout of Tyre church says "Thanks for your prayers".
Here are some other updates.
Check out her video! How's this for a queue for fuel?!!!
Praise & Prayer points...
Praise
1- " for gasoline and diesel now being in the country, even though the prices have gone up, almost 5 times [!], but the long waits for gas are over at least in most parts of Lebanon. Tyre still doesn't have hardly any gas stations open.
2- we now have a pediatrician who comes once a week to the clinic [at Tyre Church] to see patients, so we can offer better care.
Prayer
1 - school season has begun, and we are worried about fees, transportation, and COVID. Prices for schooling have gone up, transportation is now more expensive than tuition, it's insane. We are working on getting a license for our own school, right now we have kindergarten through grade 3, under the head of Tyre Community School.
Also
2- for the shipment from Liverpool... it's still in storage and we finally had to go to the head of the port in Beirut to appeal for its release because the guy we had hired to do it turned out to be shady, which is why we have had such a delay with everything."
Toiletries For Lebanon
THANK YOU to all who gave & helped pack TOILetries and gifts over the summer.

2020 & Covid-19
Covid-19 has sCOVID Stopped us going to Lebanon in 2020, But it hasn't stopped us helping.
So many people have kindly collected & packed goods to send through "Toiletries for Lebanon", & the team have been involved in other ministries, in lieu of going in person. Here are some things we've been doing in the past & this year.
Medicine
Tyre Church & Horizons International Mission run medical clinics to show God's love to refugees & Lebanese people. Christ Church Liverpool (CCL) medics work with local translators in this process.
Our medics have worked with others in the CCL team who have shared the Gospel with people attending clinics. This has led to many being helped, physically, and many trusting Jesus. People have discovered a safe haven in & through Tyre Church & Horizons mission, places to belong & be cared for & hear the Gospel of Hope in their hardship.

Our medics haven't been able to be in situ in Lebanon this year, so they've had some "MDT" (Multi-Disciplinary Team) meetings on Sunday mornings pre-church, where they've discussed & advised on cases emailed to them from Tyre.
Are you a medic or health care professional & would like to apply to be involved? Or would you like to apply to help & share the Gospel with others, learning what's important to communicate in this "cultural context? If you answered "yes" to any of these question, then please email Lindsay.
Medical News
Tyre Church has purchased a building for a permanent medical centre!
The plan is to employ local Lebanese as core workers, then have medical teams to go for at least 4 weeks at a time. Twelve teams could fully man this, continuously, all year long.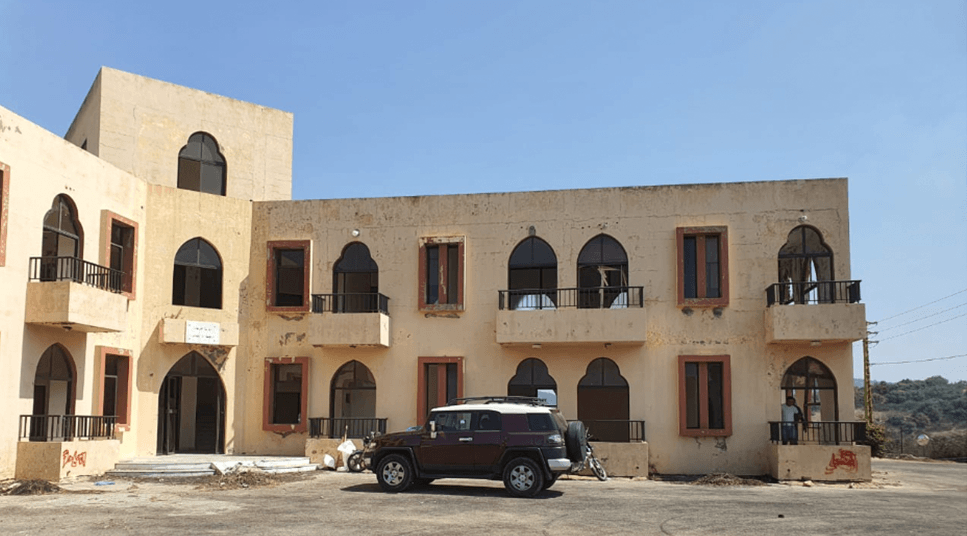 Football
"Liverpool" is synonymous with "football".
With a team of keen footballers & an actual coach, we've had lots of fun teaching skills, playing games & sharing stories about Jesus with children many of whom we also got to know in Sunday School.

So how do we do football this year?! A football coach on team is currently making a video of how to tackle & other football techniques, so coaching can still happen despite us not being there in person. We want to show the kids we haven't forgotten them. We still care & want to help them develop their skills!
Sunday School

CHILDREN'S PROJECT
Since we can't be with the children in 2020 & as we develop partnership between our two churches, we would love the children in Sunday School in Christ Church & Tyre Church to get to know each other. Teenie from Tyre & Angela from CCL have worked on a video & are developing these links. Here's the video of kids from Tyre.
CONNECTING FAMILIES
We are in discussion with Tyre Church & Global Orphan Project to develop a sponsorship scheme whereby families here in Liverpool will be able to get to know & support a family in Lebanon linked with Tyre Church. The sponsorship funds will go to various needs whether food, accommodation or schooling for those in greatest need. If you are interested in finding out more contact Lindsay. These short stories of Joumana & Fatme will help put you in the picture.
Farm
Tyre Church's farm has been a great blessing from God & source of much needed food for people.
Tyre Church's farm has been a great blessing from God & source of much needed food for people. Farm produce has been able to feed people in the church & others beyond, who are struggling. The church has been able to help local villagers in this economically harsh time by selling farm produce at low cost.